Digital Signage Northland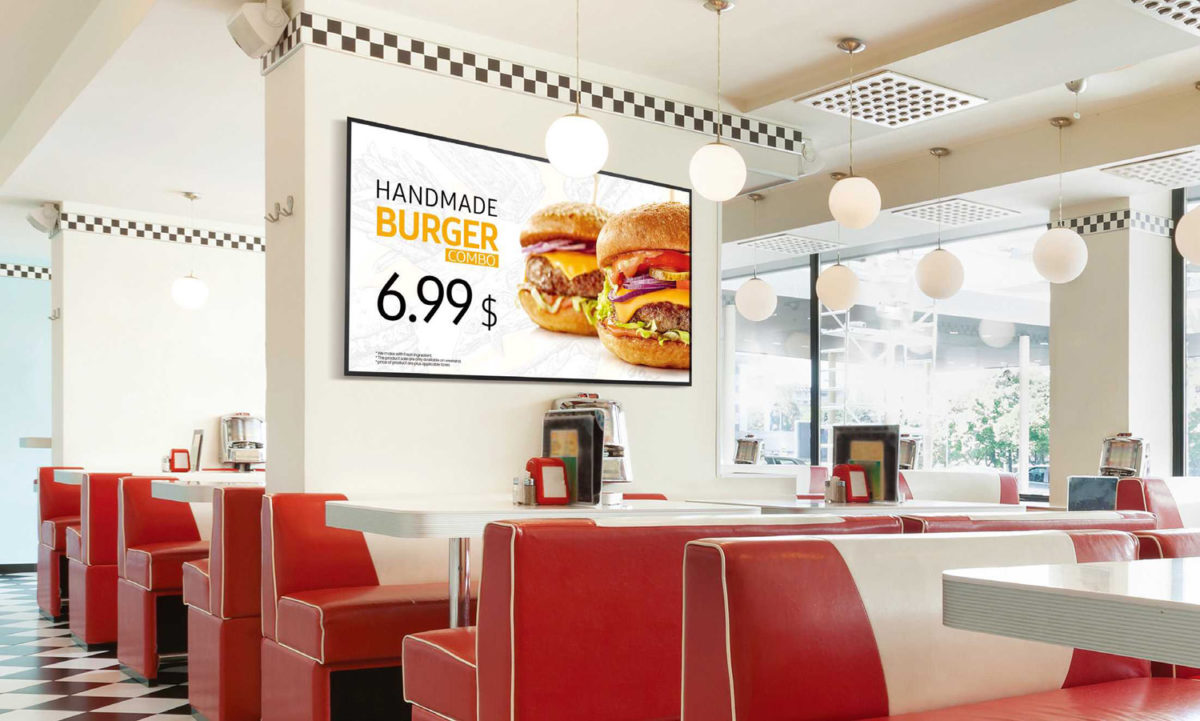 The future of signage is digital and D&D Signs is leading the way in Northland. We have partnered with Samsung to be able to offer a complete range of digital solutions for any display needs our customers have. Digital Signage is everywhere in all the major cities of the world and it is coming to Whangarei now. The range of applications and options, along with the ability to change at the click of a button makes this form of signage the future for all modern branding requirements.   See our gallery below
Samsung is a trusted international brand, which we feel is important in this emerging industry, as it is essential to have hardware and software that you can rely on to perform. Digital signage that is effectively designed and delivered makes our customers' branding look good, while inferior products risk doing the opposite. Samsung offers a wide range of tried and tested products that are trusted all around the world.
The choices are limitless when it comes to display options available for digital signage. Advances in external screen technology mean you can now place display units almost anywhere conventional static signage is currently in use. Internal digital signage is becoming refined and stylish, so it can feature in retail, hospitality and commercial environments to add value and appeal in a varied range of applications.
Having the ability to be able to change your message and your styling is one of the major drawcards of digital signage and Samsung offer systems that make this process easily manageable. This gives D&D Signs customers an array of alternatives when it comes to the production and delivery of their digital signage, which ranges from completely self-managed right through to full design and hosting services.
Colour and movement alone make digital signage superior to current static signage, but it is the ability to control and to change that really takes this form of branding to the next level. Campaigns can be run over multiple screens, at different times, in different locations. Messages can be set to change at specified times or on certain days. Design initiatives can be communicated on a massive scale immediately. The options are limitless. Digital signage is the future so contact D&D Signs to find out how your business can take advantage of the endless opportunities it presents. Check out our images to get some ideas about how Samsung digital signage can be used in all types of signage environments.
Examples of Digital Signage